CCARA Patches and Mugrugs
Wendy, KL7IUC, wife of KL7RF, is an embroidery digitizer. Many years ago she designed a patch for the club. Recently Wendy offered to design and embroider an item called a "Mugrug" for the Ohio Single Sideband Net. This is a pad to use near your rig to place your coffee or other beverage upon. She also made a patch with a similar design. These were quite well received. Now she is offering personalized patches and Mugrugs for the CCARA. They are really quite elegant and durable as they are made of beige micro suede.
The patch with your callsign sells for $7.50 with free shipping or peresonal delivery. The Mug rug is a pad about 5 inches by 7 inches with the club logo and your call sign on them. These go for $15.00 each.
Wendy says that she will do both for $19.95. Again all products are shipped free.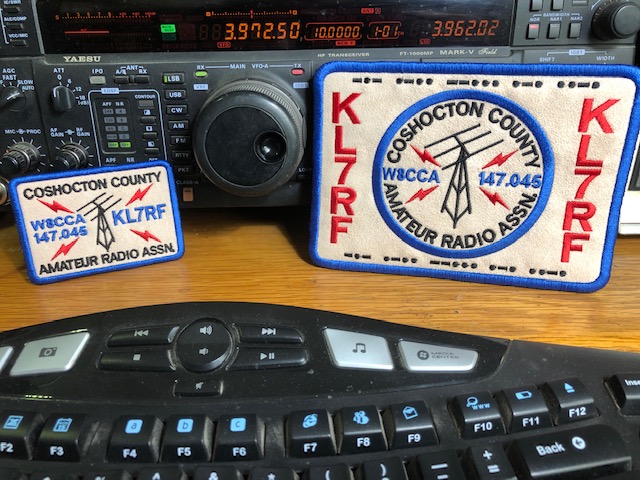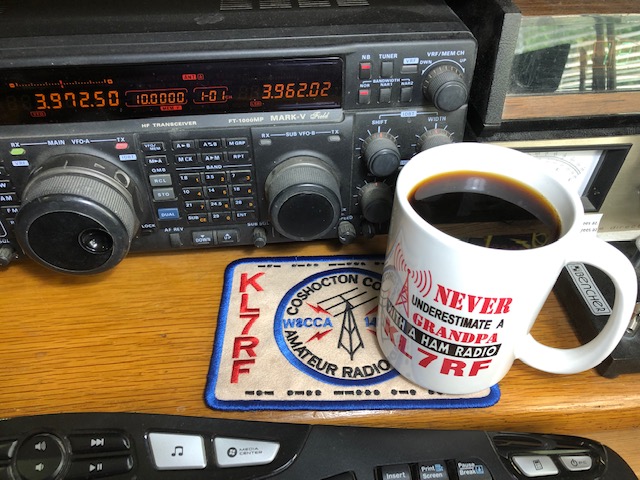 Coffee and cup not included :)
You can reach Wendy at 73wendymeg88@gmail.com
This is what she will need from you:

1. Call sign.

2. She will send a PayPal invoice so she needs to know if this email address you have used to contact her is the right one for PayPal...shipping is free. You do not need to have a PayPal account...you can use a credit card.