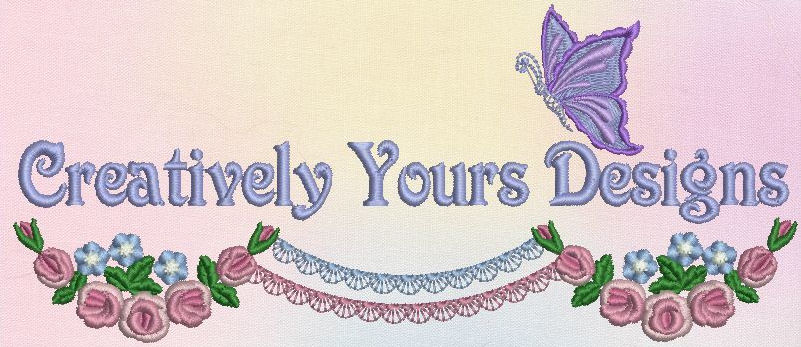 ---
Home
Stock Designs
FAQS
Digitizing Ordering Info.
Contact Me
Custom Work
---
"Applique Boy Monkeys" 5x7
Summer fun has brought this team of monkeys out to play and they want you to join them! Clarence and his friends are shown in actual stitchouts -original artwork with original poems to go along with each one. The poems are done in a hand stitched type of font, and stitch out very quickly! Try these out for children's quilts, bookbags, on soft felt pages in homemade books, anywhere a monkey would think to go...I would love to see photos of your projects and put them up below. Again, many thanks to Roberta Tumblin, who has since passed on, for doing my stitchouts. She used varigated threads so nicely and I love her choice of fabrics! In all of these designs, the clothing is appliqued.
Take a look at my companion set, Applique Girl Monkeys (5x7)
These are designed for the 5x7 inch hoop.
Creatively yours, Wendy
Appliqued Monkeys; $14.95:-- Now on sale for only $5.00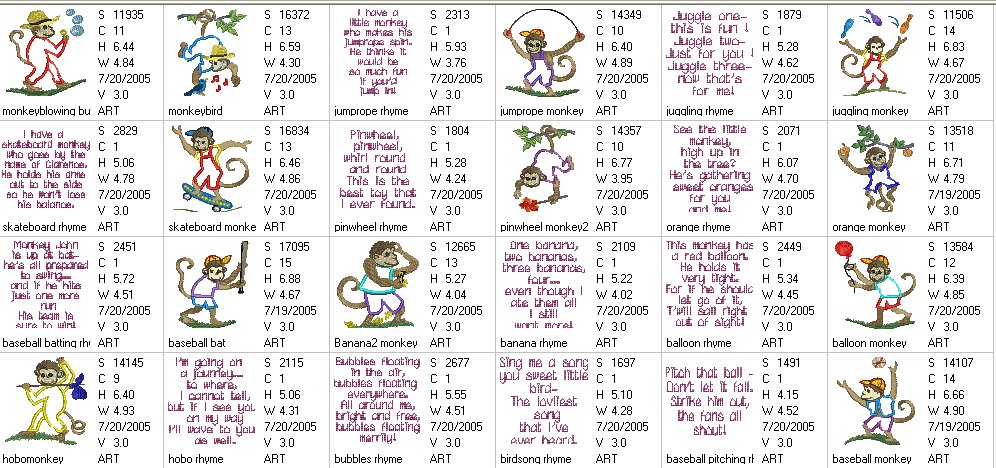 You can reach me at: