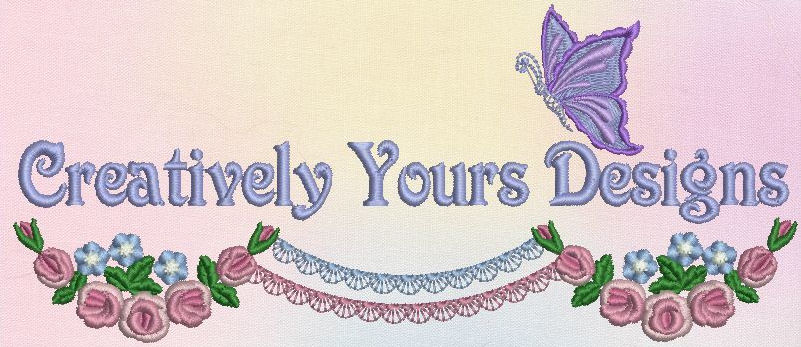 ---
Home
Stock Designs
FAQS
Digitizing Ordering Info.
Contact Me
Custom Work
---
"Encouragement" for the 4" & 5 x 7" Hoop
We have all been there - wishing to encourage someone ... wanting to give more than just a card or flowers... something to let them know we notice the effort they are putting forth in life, and that we are grateful for their friendship. It was with this desire in mind that I digitized "Encouragement" as a way of saying..."I'm thinking of you , I care."

Encouragement for 4x4 and 5x7 hoops: $9.95


Should you wish to purchase just a few designs from this set, just write to me at the address below and request the design by the name from the size chart below. Individual designs are $5.00 each.

Size Chart for 5x7

Size Chart for 4x4


Sample Design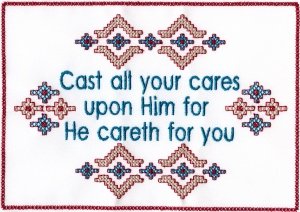 Download Sample for the 5x7 Hoop
All formats are contained in one zip file.
You can reach me at: