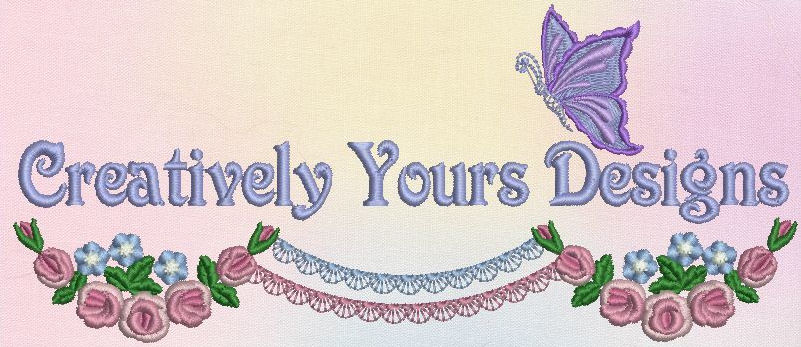 ---
Home
Stock Designs
FAQS
Digitizing Ordering Info.
Contact Me
Custom Work
---
Fruit Medley (4x4)
See MORE sizes on our Stock Design page.
One of the wonders of summer is FRUIT, and this set has a Medley of it. These are Wendy's Original artwork, too. There is an included canning jar lid cover or coaster, and bookmark. This set is just DELICIOUS! I have been making smoothies for my family with the fruits pictured here .... enjoy! Price: $14.95

Should you wish to purchase just a few designs from this set, just write to me at the address below and request
the design by the name from the size chart below. Individual designs are $5.00 each.
Size & Color Chart

Sample Design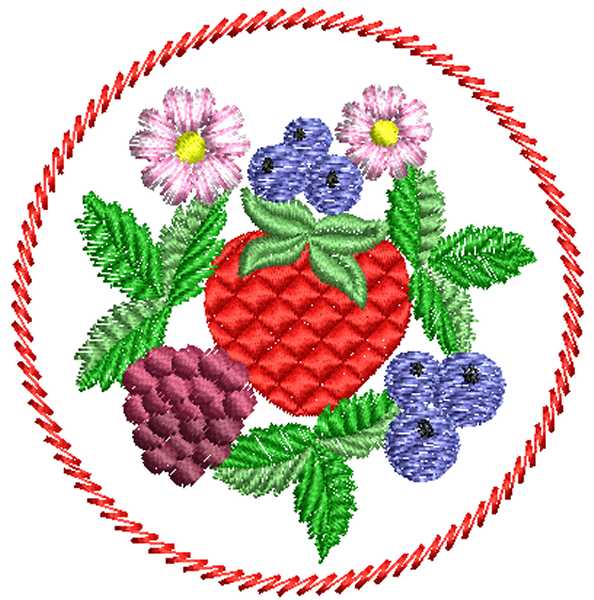 Download Sample
All formats are contained in one zip file.
You can reach me at: