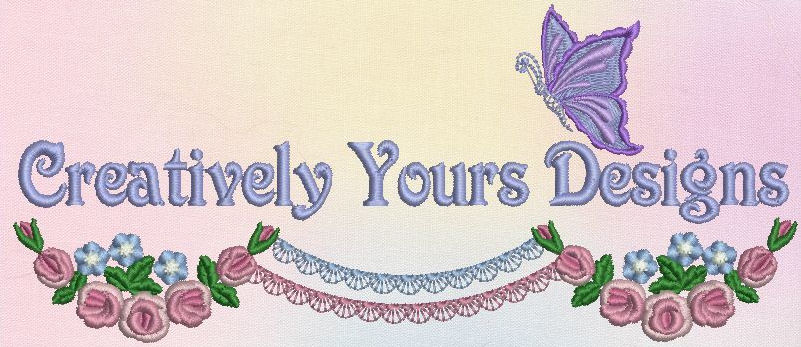 ---
Home
Stock Designs
FAQS
Digitizing Ordering Info.
Contact Me
Custom Work
---
"His 'n Hers" (4x4) & (5x7)
"His 'n Hers" offers you 24 designs with 12 different themes to delight couples of all ages.
Applique, filled designs, and color work are included in this collection for both the 4x4 and 5x7 inch hoop. Both sizes are included.

His 'N Hers Set (4x4) & (5x7): $14.95 -- Now on sale for only $5.00




4x4 Sizes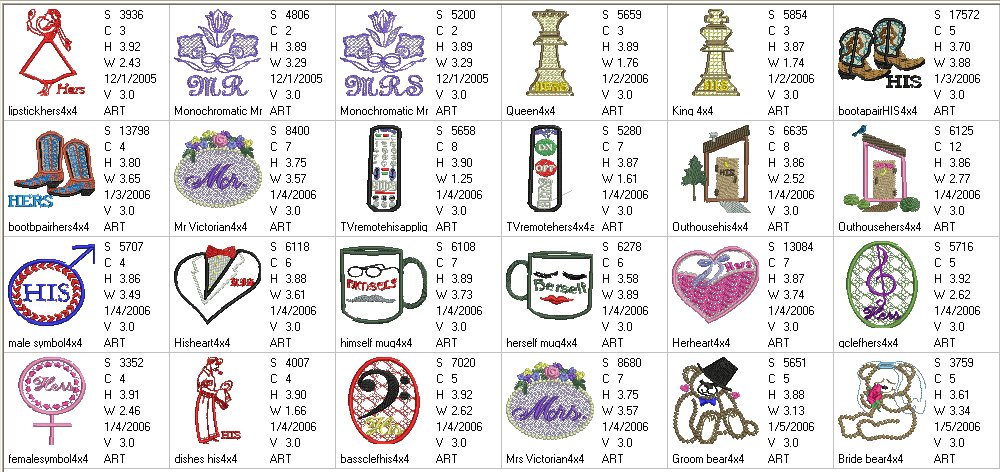 5x7 Sizes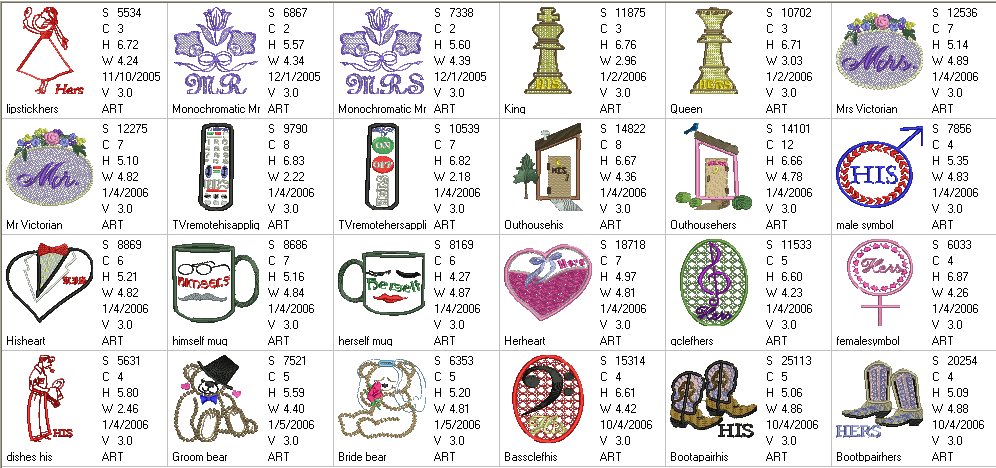 Here is a free sample that you can enjoy. The zip file you will download contains the design in all the popular formats.
Download
You can reach me at: