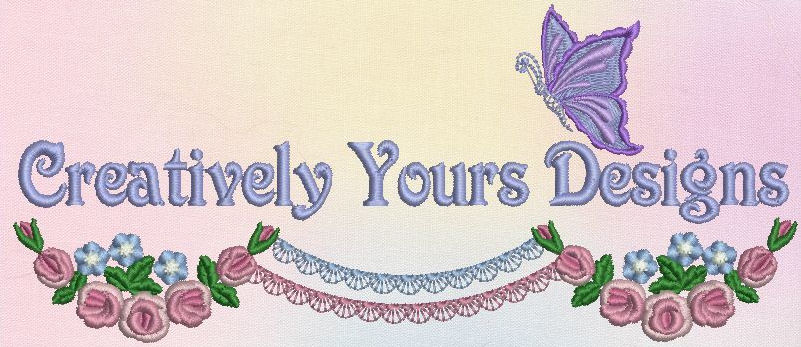 ---
Home
Stock Designs
FAQS
Digitizing Ordering Info.
Contact Me
Custom Work
---
Hummingbird Alphabet 4x4
Hummingbirds are always such a lovely addition to our feathered friends of a summer.

I am offering this hummingbird alphabet and below it you will find the FREE
lowercase alphabet I will send to you when you purchase the Capital letter set. You can see how these are used together
in my name and initials.


Hummingbird Alphabet (4x4) Price: $19.95
(Don't forget, you get a lower case alphabet free as well.)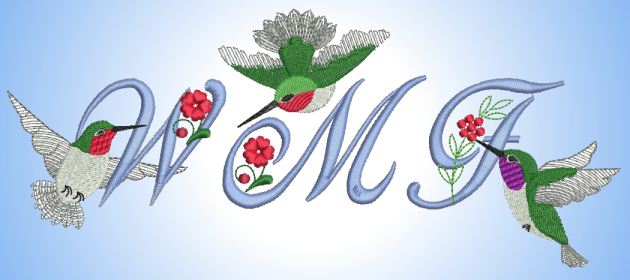 Size and Color Chart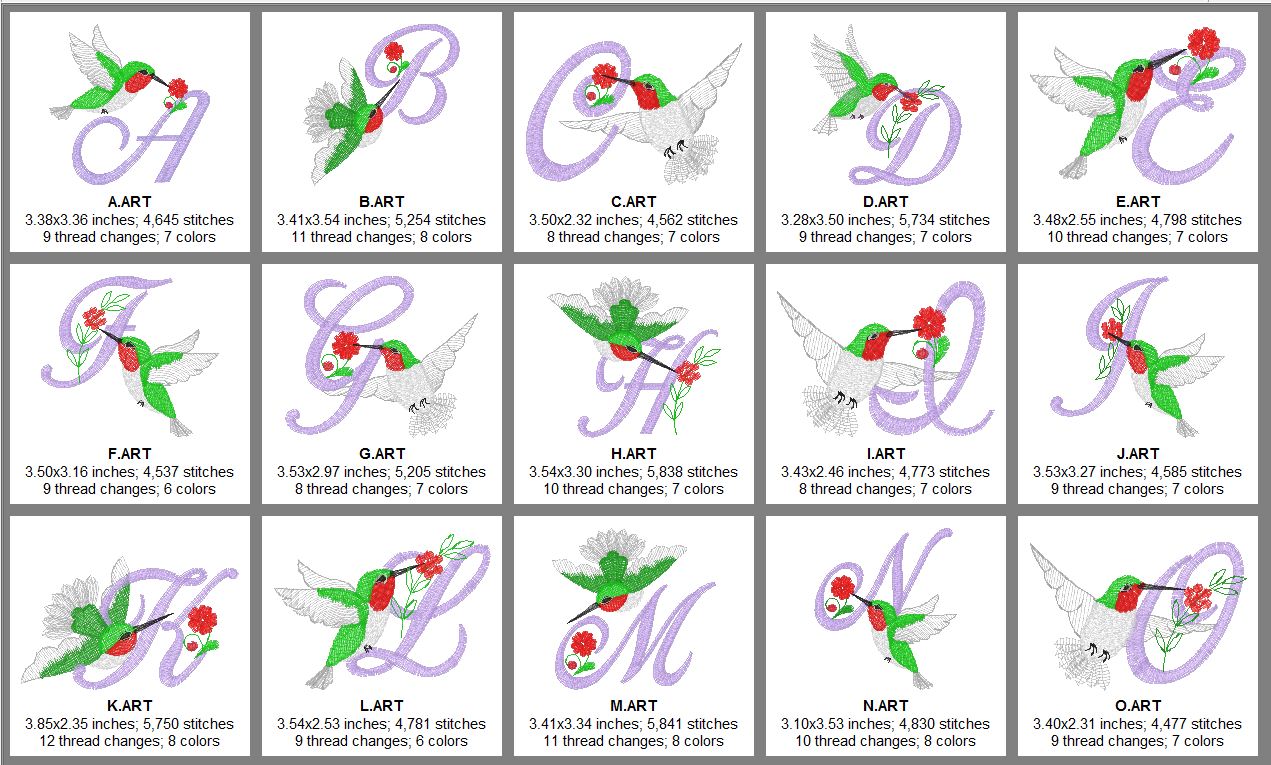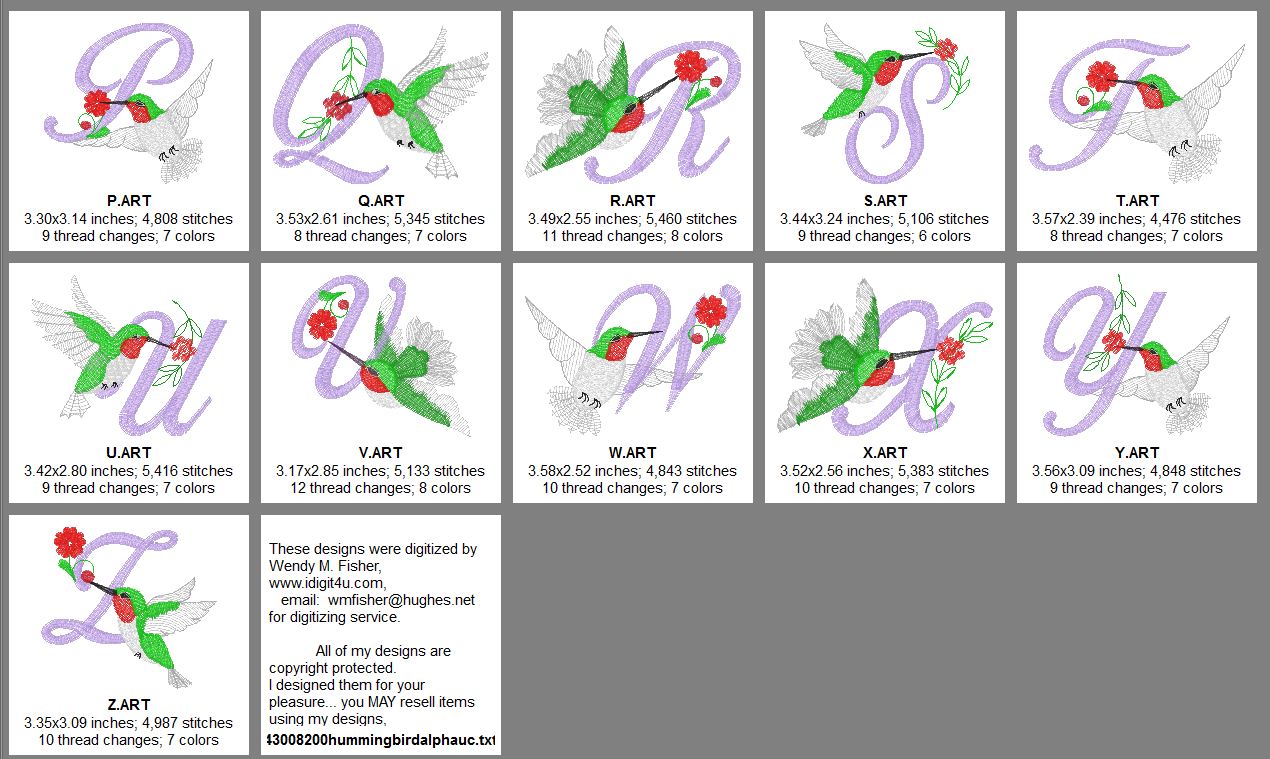 This is a stitchout of the lower case letters that will be sent to you free.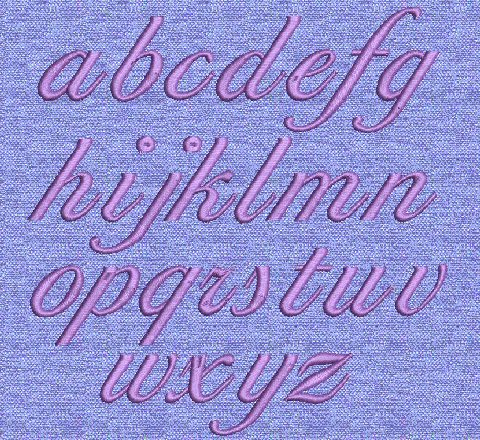 Below is the size and color chart for the lower case letters.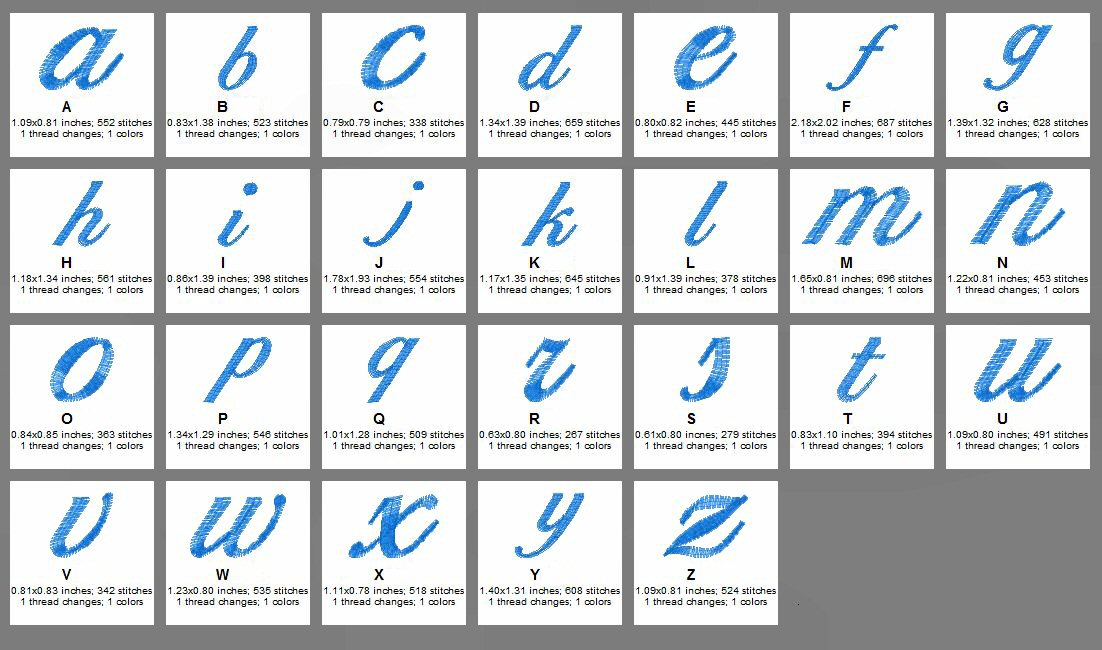 You can reach me at: