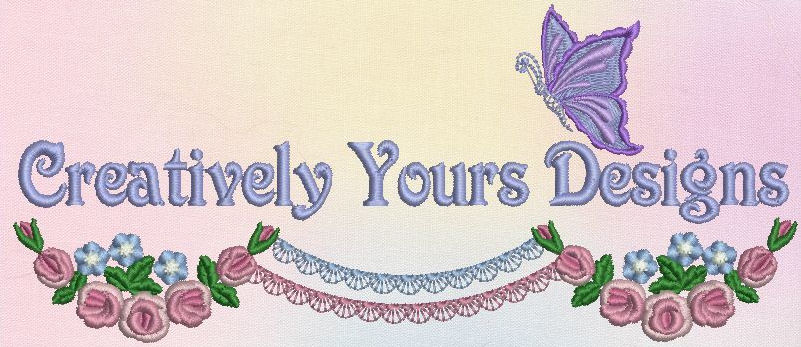 ---
Home
Stock Designs
FAQS
Digitizing Ordering Info.
Contact Me
Custom Work
---
Hummingbird Bookmarks- Double Sided in-the-hoop (5x7)
Bogo Sale Item
Until the end of July, if you buy this set, you can order any other set from our website of equal or lesser value. Just put in the "notes" on your order which set you would like, and Wendy will send you the second set free.
This set is a request from Margy Linares of Tennessee.
She just loves hummingbirds as do I, so we both
hope you will enjoy this set! Not only will you have the lovely bookmarks, but I felt you would also
like to have the individual hummers to stitch on anything else you so desire. Look closely and you
will see many of the individual feathers on the hummingbird's throats... these hummers are life size
and look like they were right outside your window!
Hummingbird Bookmarks (5x7): Regular Price $24.95;

Should you wish to purchase just a few designs from this set, just write to me at the address below and request
the design by the name from the size chart below. Individual designs are $5.00 each.
Size & Color Chart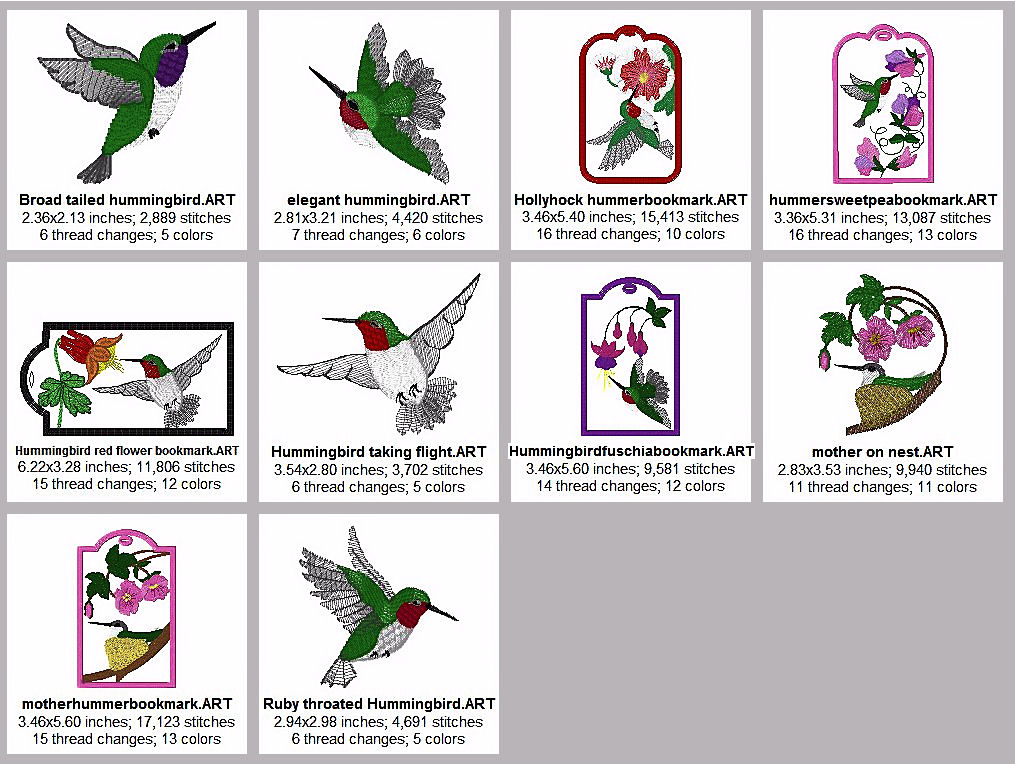 You can reach me at: