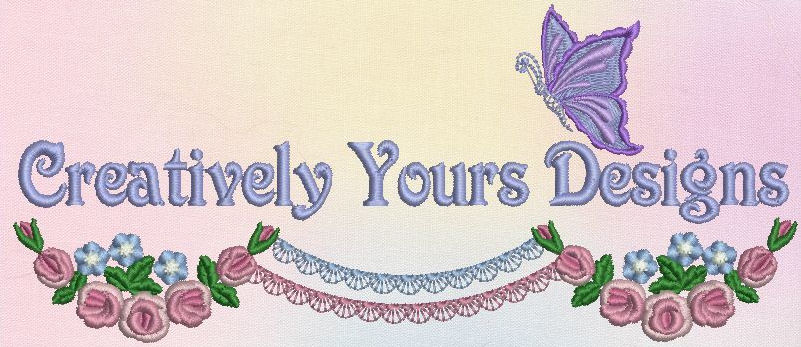 ---
Home
Stock Designs
FAQS
Digitizing Ordering Info.
Contact Me
Custom Work
---
"Red Hat Applique" (All sizes)
These designs are just perfect for creating items to sell at craft shows! The stitch and color chart that comes with this set is very explicit as to what each color is for. This lets YOU decide whether to stitch out the flowers or sew/glue on your own. Hot fix crystals and pearls will liven up these designs beautifully and can be added to flower centers, along the hat bands and in the lace detail on the fans. Add silk flowers to the toes of the shoes and on top of the parasol...this is a set where you can let your imagination go wild so go for it and have fun!!! I did... you will see all kinds of add-ons listed with the pictures below. ( Notice that there are designs for children here so Grandma won't be alone in her dressing up!) At the bottom of this page you will find a set of hilarious sayings to go along with these designs...they are all included when you purchase this set.

And check out the free design below on this page!

Red Hat Designs & Sayings (4x4),(5x7), & (6x8) All sizes included: $14.95 -- Now on sale for only $5.00



4x4" size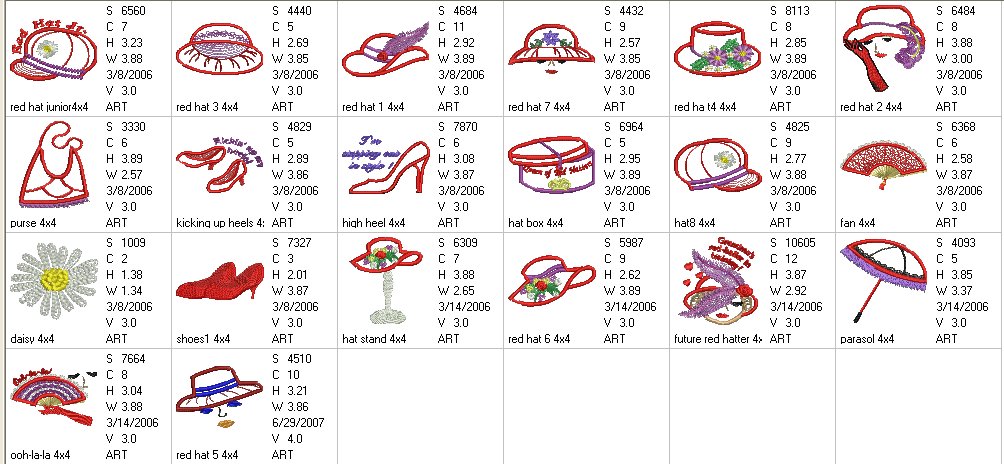 5x7" size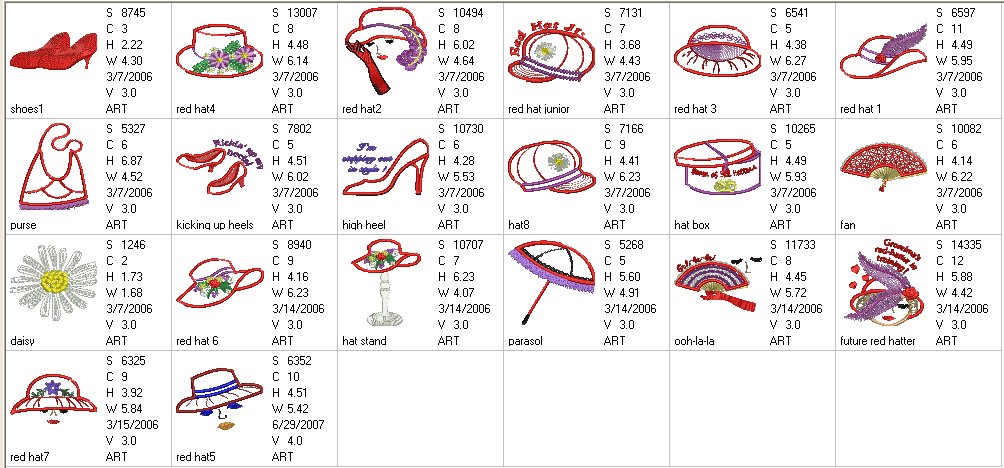 6x8" size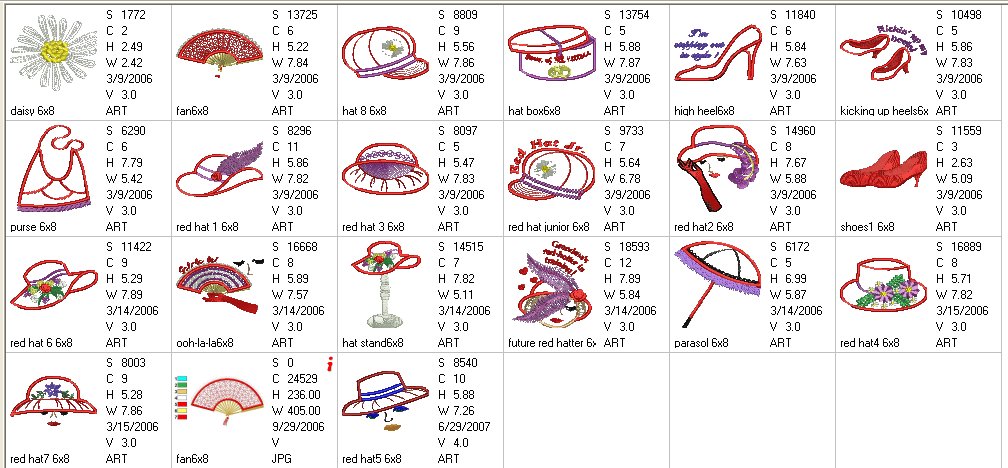 A Free Design for you! Fits the 4x4" hoop.
Enjoy our version of the Cat In The Hat; Applique style.

Click Here to download your free design in all formats.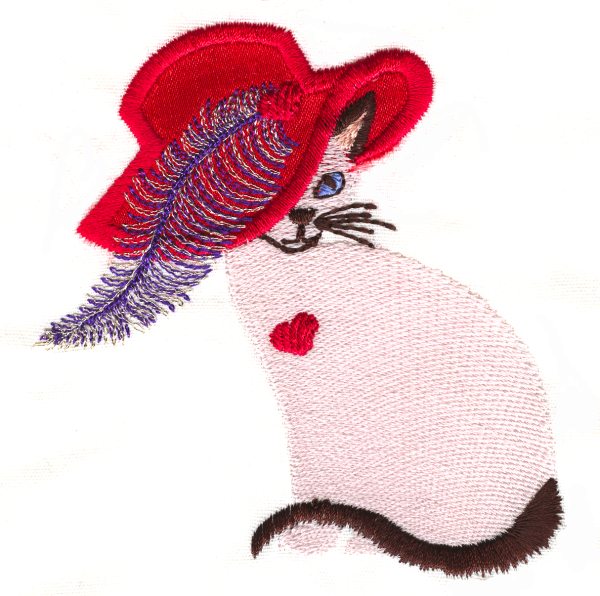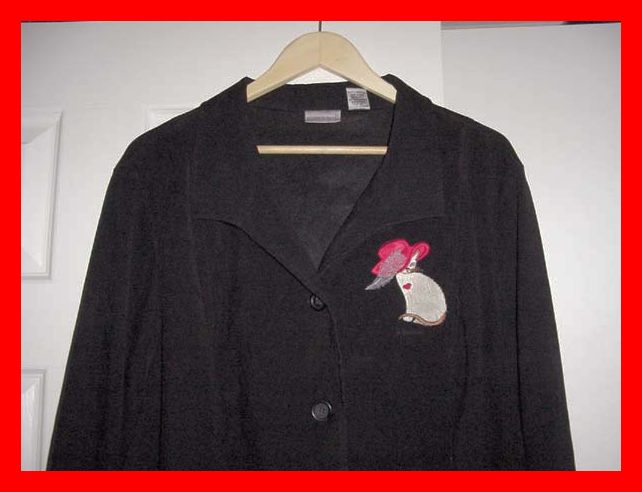 Have fun with "Mocha" our red hat Siamese kitten.


My thanks to Suzanne Reed of Sweden for surprising me with this awesome picture of a shirt she embroidered.....
Keep those pictures coming, folks! I love them!

Creatively Yours, Wendy
These hillarious sayings will add a bit of "flavor" to the Red Hat Applique Designs. These desings speak for themselves. Enjoy!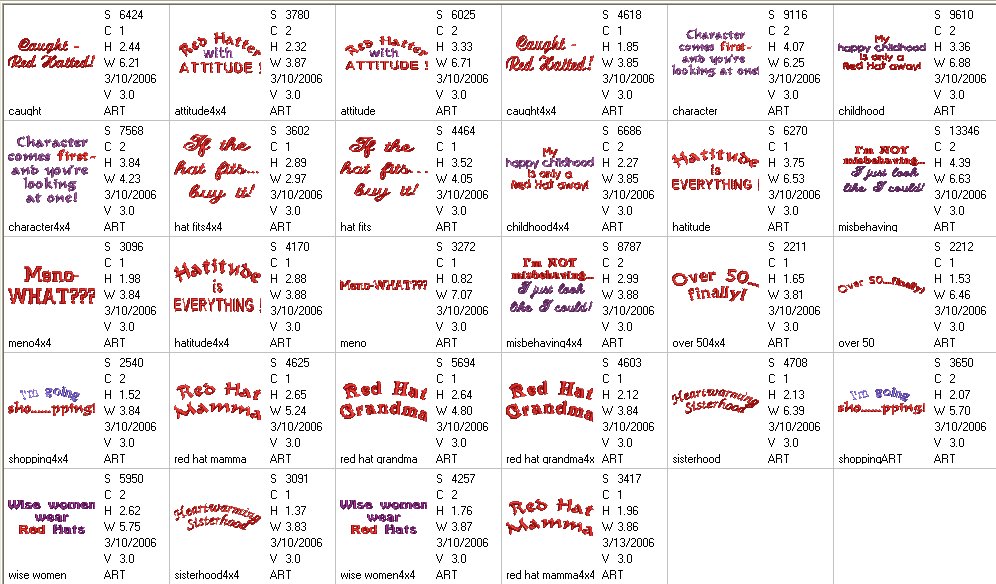 You can reach me at: