---
Home
Design Collections
Large HoopDesigns
Bonus offers
---
"Strawberries Galore"
Designed for both the 4x4 & 5x7 inch hoops
FREE with a purchase of any of my sets totaling $24.95 or more. Click here to see my sets. Look at my "Fruit Medley" set there too, that coordinates with this bonus set.
I will e-mail this set to you within 48 hours of purchase. The pictures below are all actual stitch outs and original artwork.
Let me know which size (4x4) or (5x7) and format you would like.
4x4 size

5x7 size

Initial Idea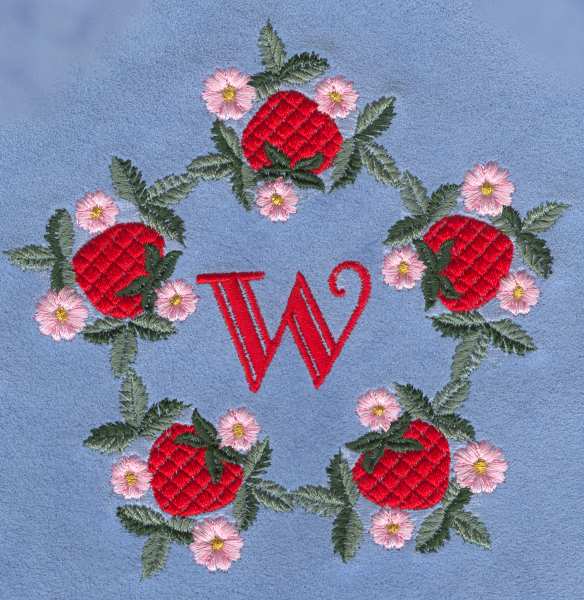 Put your initial into the center of this design to personalize it.
Home, Design Collections, Bonus offers, Top
You can reach me at: