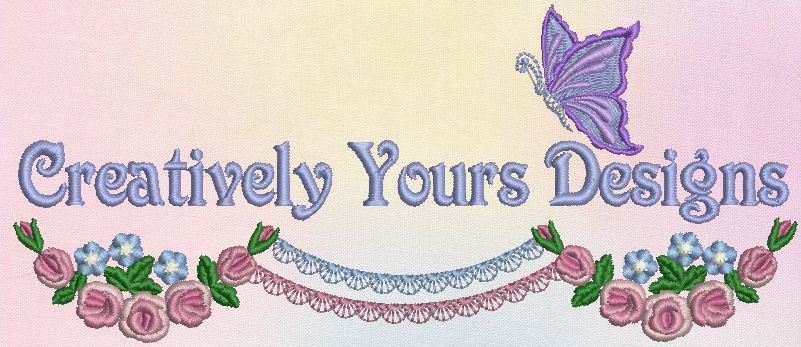 ---
Home
Stock Designs
FAQS
Digitizing Ordering Info.
Contact Me
Custom Work
---
Sculpted Beauty 4x4
This set of sculpted designs coordinates with the alphabets to form elegant monograms, although they may also be used by themselves for a stunning effect on polar fleece, knits, jerseys, sueded fabrics and denims.
Back to the Combo Offer Page
All of the designs may be stitched in one color (monochromatic) or if appropriate, in more than one color. In the stitch and size chart below, you are able to see how those colors might be selected. In the chart below you can also see how the designs would look if they were reversed. To keep the size of the files smaller for emailing, you will receive one of each design, and you may reverse it yourself in your machine or software if you choose to use it that way.
Size Chart
25mm=1 inch... 50 mm=2 inches...75mm=3 inches...100mm=4 inches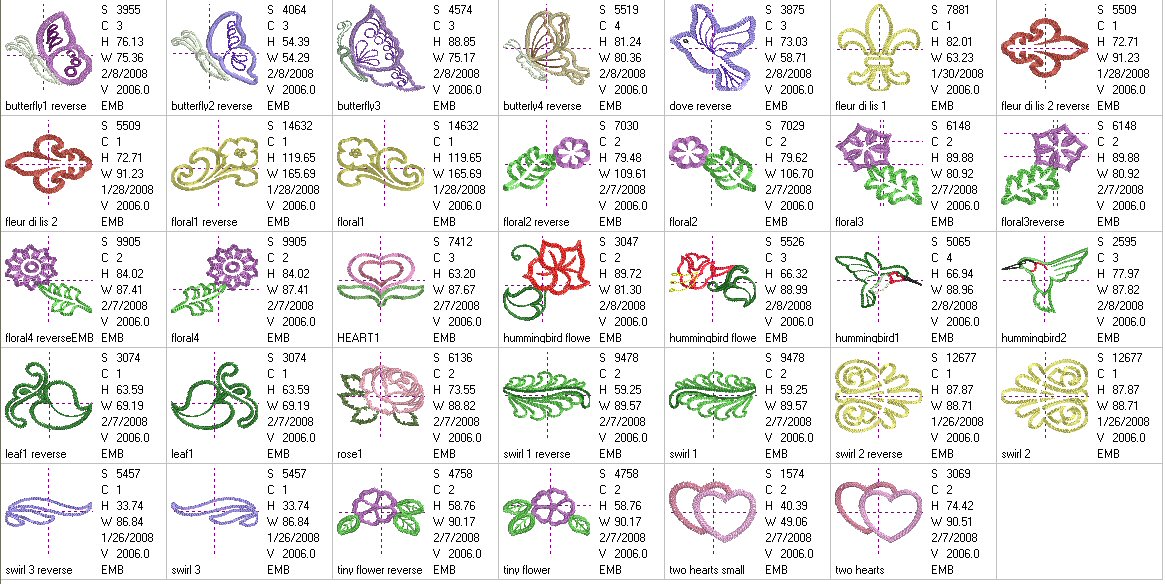 You can reach me at: