CCARA Club News
CCARA Meeting August 4th
The August meeting of the club will again take place on the air at 7PM on the 145.230MHz ARES repeater. Due to the continuing restrictions of the pandemic we will meet on the air again in August. Please join us on the air at that time.
N8VV reaches 100,000 QSO's
Dan reaches a landmark for his station. Wow!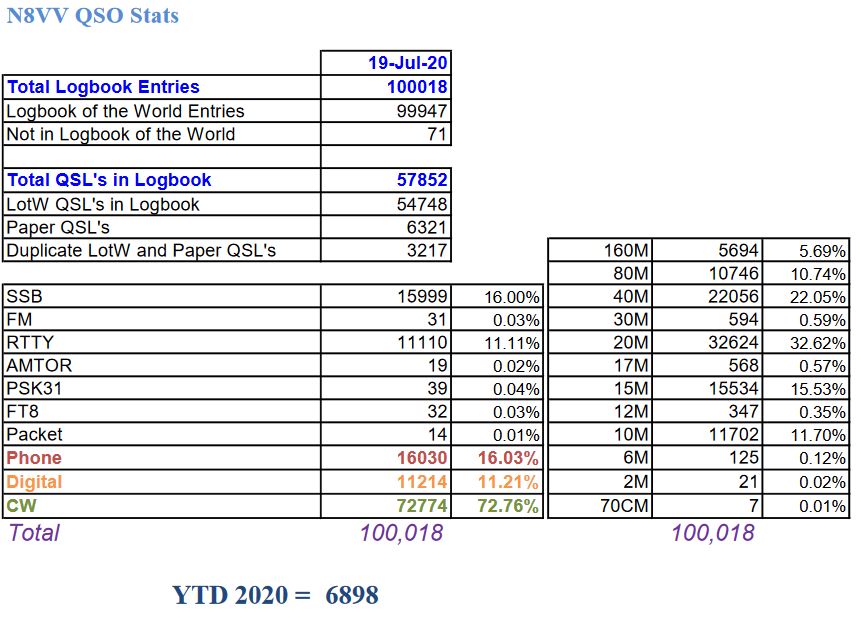 N8VV Takes 1st Place in Ohio - CW DX
Good Going Dan!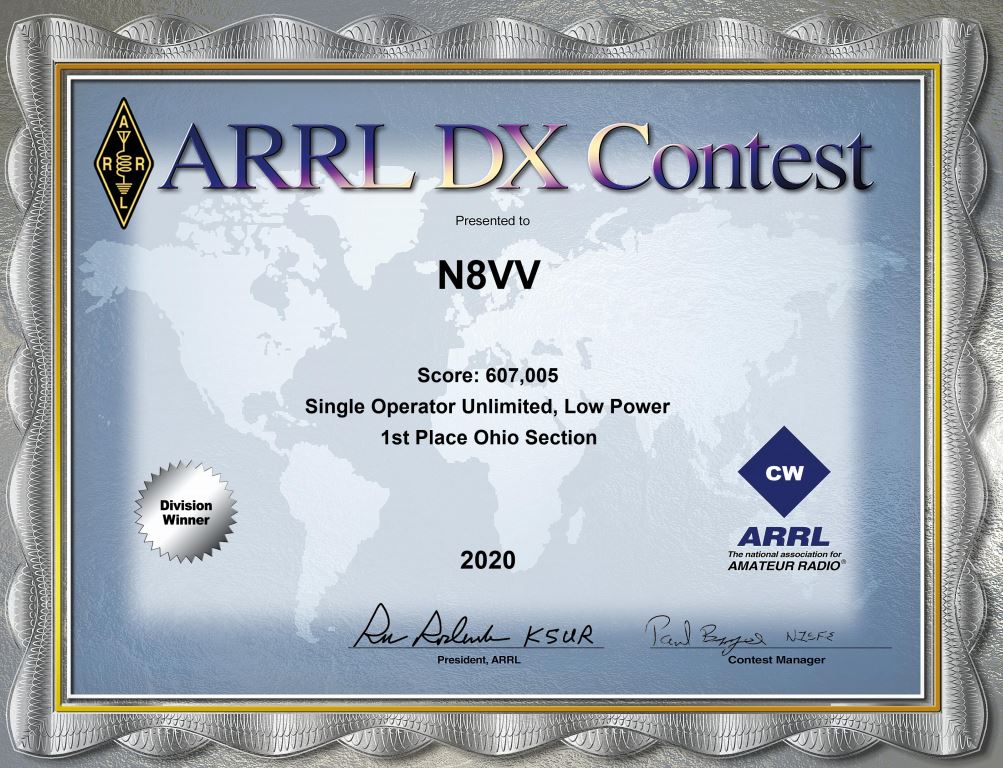 Does N8VV Really Operate Voice?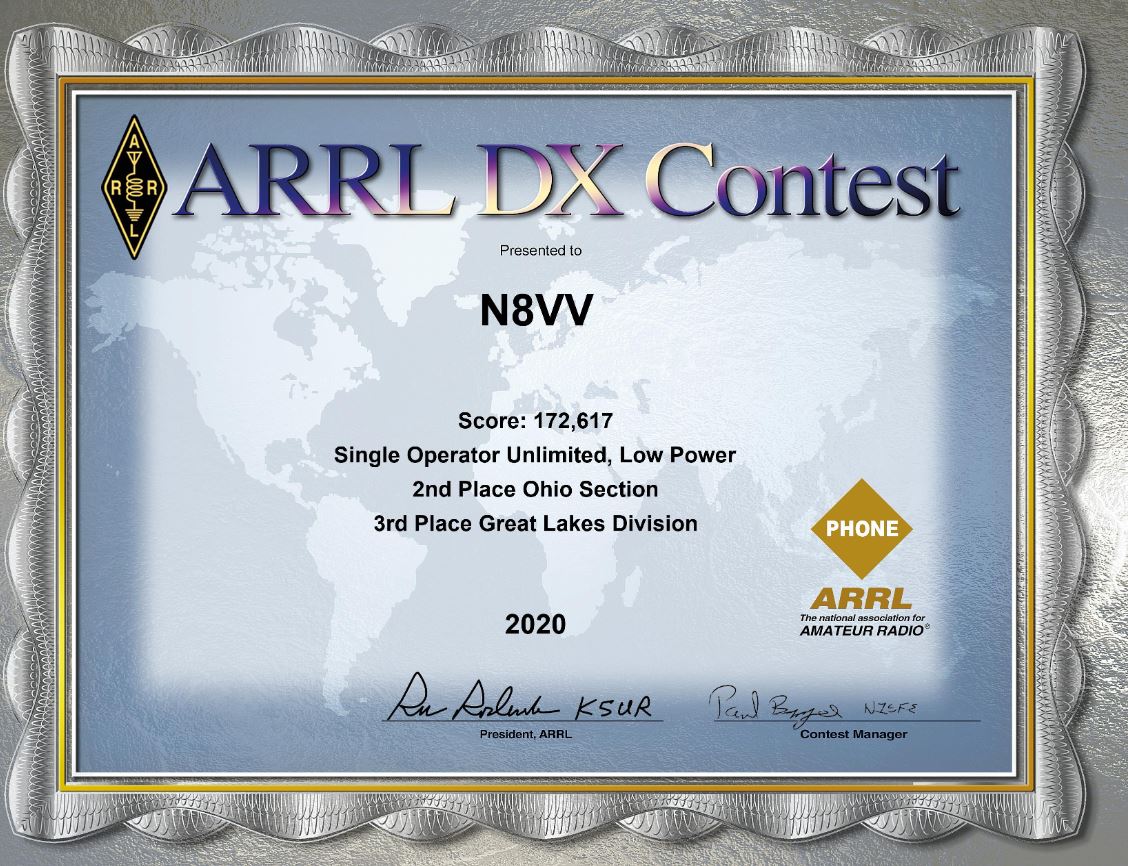 Ohio QSO Party is Coming
The 2020 Ohio QSO Party will be on Saturday August 22. This is a time when everyone outside of Ohio will be looking for us. Check out this LINK to check on the rules and updates.
CCARA 2020 Field Day News
The club Field Day was held at individual home stations this year. The start of the event came along with a thunder storm and heavy rains. There were several stations making an effort to set up stations, some on EM power and low power to help put Coshocton on the FD map. Thanks to all who operated adn donated their points toward the CCARA score. Pix are welcome here to document your efforts. Don't forget to send in your logs and score to the ARRL.
As usual, Randy KL7RF's brother Bob N0BIX has sent a pix of his field day set up. He always has a great "field" location set up even if his radio equipment is minimal. He always makes it a decorative affair. This year is no different; in keeping with the 2020 pandemic considerations, Bob has selected a quite acceptible socially distant location for his "Field Day". Good luck Bob.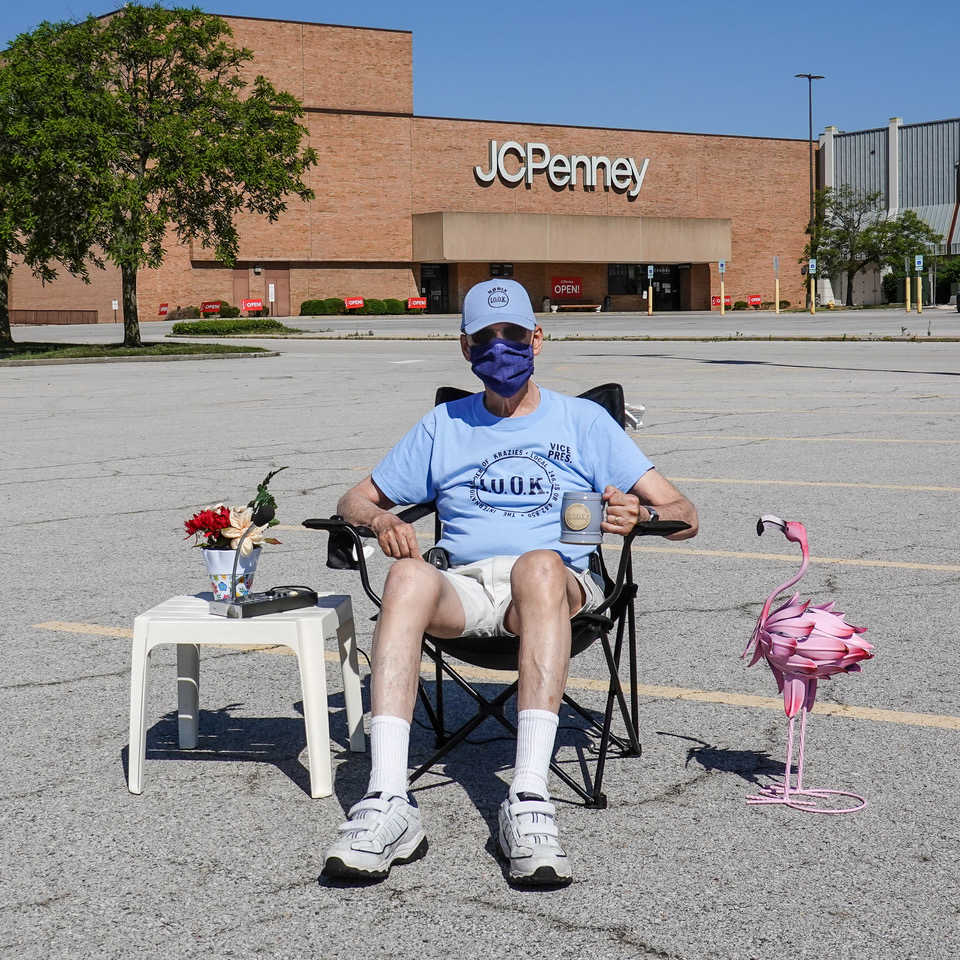 Club members, please send in pics of your operations from field day to be posted here.
Ham's Social Distancing
Ft8 & JS8CALL Article
Thanks to Heinz KB8VIP for writing and submitting a short article describing two neat operating modes for making use of poor propagation. You can find this article on the Digital modes page.
New Club Patches and Mugrugs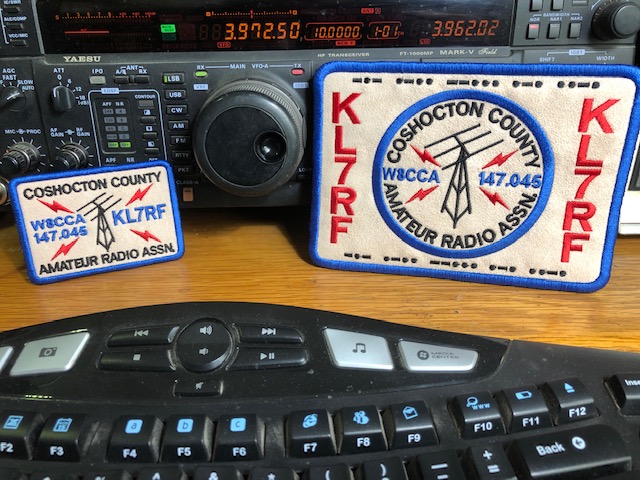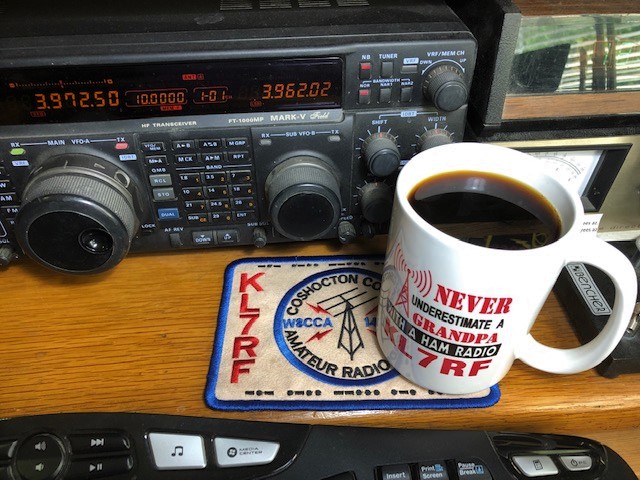 There are "personalized" club patches and "Mugrugs" available for members of CCARA. Check out this PAGE to see what is available.
Icom Radio Repair
Check out the Links page if you are in need of an Icom repair. This repair facility is recommended by club member experience.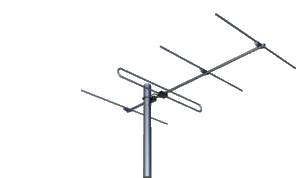 Solar/Terrestrial Weather and Propagation
Check out the website, Solarham.com for current propagation forcasts and solar activity as it relates to ham radio operations.
Meeting Minutes
Don't forget that the club meeting minutes are available on the Meetings page. Check them out before the next meeting to keep up with current information.
The 147.045MHz CCARA Club Repeater Antenna and Equipment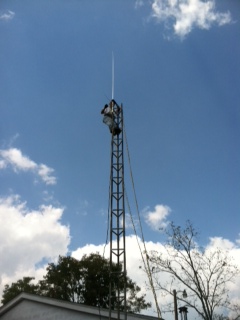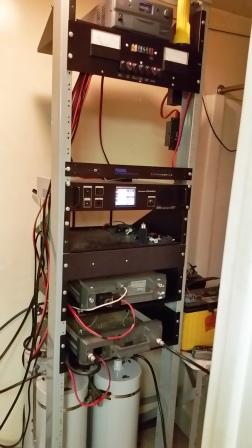 KL7RF photo KB8HEA photo
Ohio Single Sideband Net
The OSSBN is a great introduction to the ARRL's National Traffic System. It meets three times a day: 10:30AM, 4:15PM, and currently 6:00PM to handle traffic in, out, and througout the state of Ohio, and the rest of the country. Check them out, and listen in on 75 meters on 3.9725MHz. This is a very active net and represents some of the best of amateur radio operating, as well as continuing the fine tradiotion of providing emergency communications in existance since the inception of ham radio iteslf. This was the foundation of the formation of the Amateur Radio RELAY League. This is where the "Relay" came from in the name.
Check out the OSSBN website at: Ohio Single Sideband Net
Net on 440
The KB9JSC repeater will be linked to the 145.230MHz for the Monday ARES net at 9PM local, so you can check in to the net on either band. The frequency of the UHF repeater is 443.5375+MHz.
Right after the ARES net, the 440 link will be brought down, and there will be a new net run on the 440 repeater alone. The purpose of this net is for folks to set up and test their equipment on the 440 band and get used to operating there. If you have 440 capability, you are welcome to check in to the net. You don't have to be a member of any group to join in.