CCARA Club News
Club History Pages
In an effort to preserve more of our club's history from recent years, we are initiating new pages on this website to record some of the events and information. Members are encouraged to check out these new pages starting at our History page. From there we will be adding links to yearly pix and stuff. Members are also invited to send in any pix or info they may have to add to the history.
New Meeting Day - WEDNESDAY -
At the May meeting the group voted to change the meeting day from the first Tuesday to the first Wednesday of each month for the rest of 2019. Please keep this in mind for the rests of the year. We are hoping that more members will be able to attend the meetings on this new night.
New Club Patches and Mugrugs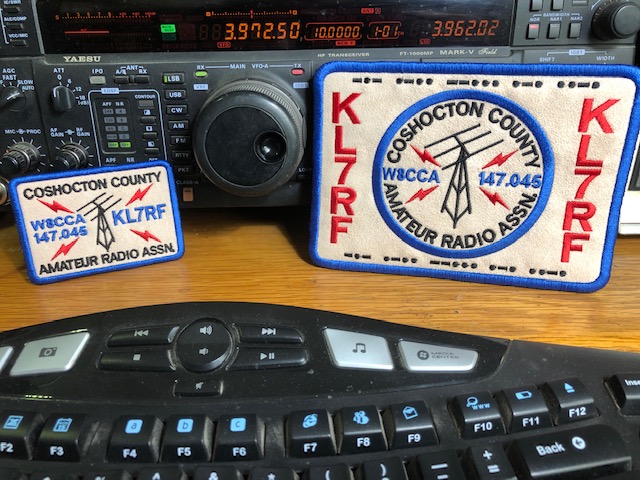 There are new "personalized" club patches and "Mugrugs" available for members of CCARA. Check out this PAGE to see what is available.
N8VV on the Contest Trail
Dan N8VV has been very successful in some recent contests. Congratulations to Dan. Check out these certificates earned: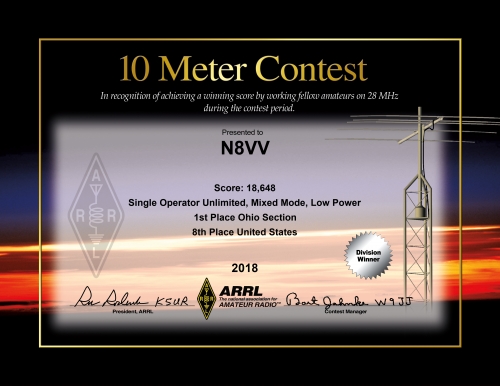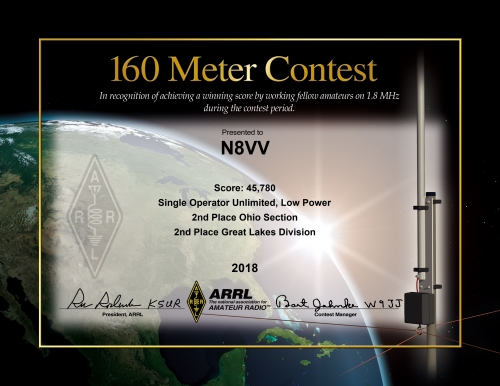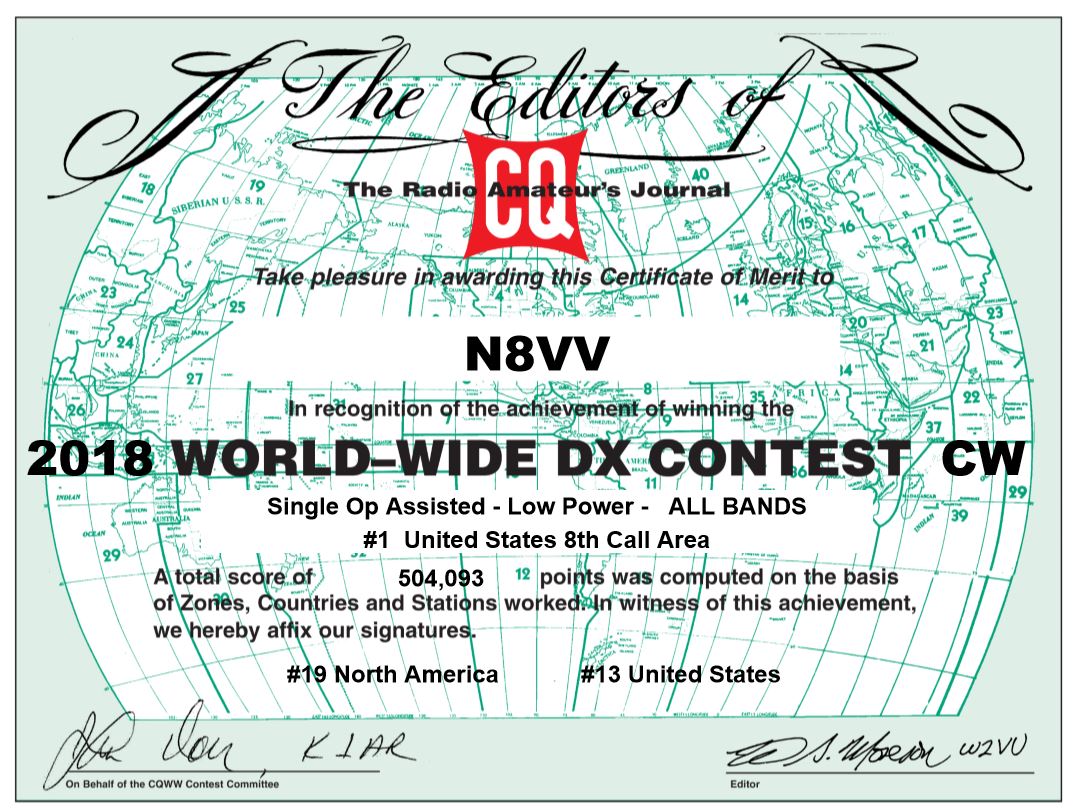 Icom Radio Repair
Check out the Links page if you are in need of an Icom repair. This repair facility is recommended by club member experience.
Guernsey ARES need Volunteers
The Guernsey county ARES will be supporting the American Triple T triathlon race at Salt Fork State park on May 31 to June 2, 2019. There will be four different races. One Friday night, two on Saturday, and one Sunday morning. This is going to be a very large event and we will need help from other amateurs outside of Guernsey county. Please consider helping. I have created events in ARES connect to sign up. If you do not have an ARES connect account you can contact me at trwayt@roadrunner.com or wd8sdh@arrl.net
Dick Wayt WD8SDH
443.325MH Repeater News
Finally got my OARC Repeater Coordination. The Repeater is running 50 Watts Daytime 8 AM -11 PM. Night Mode is 5-6 watts to Antenna off the Deep Cycle Battery, Without the Amp On, which runs off AC at this time. PL is On now Full Time. 71.9
Warren WX8OH wx8oh@arrl.net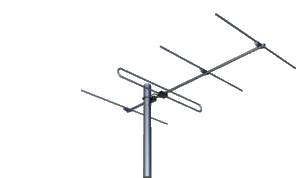 Solar/Terrestrial Weather and Propagation
Check out the website, Solarham.com for current propagation forcasts and solar activity as it relates to ham radio operations.
Meeting Minutes
Don't forget that the club meeting minutes are available on the Meetings page. Check them out before the next meeting to keep up with current information.
The 147.045MHz CCARA Club Repeater Antenna and Equipment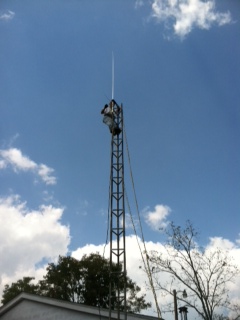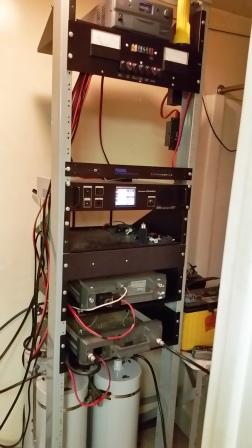 KL7RF photo KB8HEA photo
Ohio Single Sideband Net
The OSSBN is a great introduction to the ARRL's National Traffic System. It meets three times a day: 10:30AM, 4:15PM, and currently 6:00PM to handle traffic in, out, and througout the state of Ohio, and the rest of the country. Check them out, and listen in on 75 meters on 3.9725MHz. This is a very active net and represents some of the best of amateur radio operating, as well as continuing the fine tradiotion of providing emergency communications in existance since the inception of ham radio iteslf. This was the foundation of the formation of the Amateur Radio RELAY League. This is where the "Relay" came from in the name.
Check out the OSSBN website at: Ohio Single Sideband Net
Net on 440
The KB9JSC repeater will be linked to the 145.230MHz for the Monday ARES net at 9PM local, so you can check in to the net on either band. The frequency of the UHF repeater is 443.5375+MHz.
Right after the ARES net, the 440 link will be brought down, and there will be a new net run on the 440 repeater alone. The purpose of this net is for folks to set up and test their equipment on the 440 band and get used to operating there. If you have 440 capability, you are welcome to check in to the net. You don't have to be a member of any group to join in.