CCARA Club News
Club Meeting: December 2nd
The December club meeeting will again be held on the air on the 145.230MHz repeater on Wednesday December 2 at 7:00PM. Please plan to participate. This method of meeting gives us our only opportunity to guide the club during these times. We need your participation. The minutes are located on our "meetings" page.
Club Election of Officers
The nominating committee will be making calls to members. Please consider making yourself available for nomination for one of the club officers for the 2021 year. We also need nominations for three trustees. The club can only continue if its members voluteer their time and expertise to benefit the group. Thanks to all the present and past officers and trustees.
The election will take place at the beginning of December. The officers are considering the voting method.
Skywarn Recognition Day Dec 4-5
This year's skywarn recognition day will be a little different. Instead of stations trying to work amateur stations located at National Weather Service offices, because of Covid there will be a registration and identifying number issued to each amateur registrant. The object will be for each skywarn trained op to contact each other. Details and sign up can be found at:
Tuco Hamfest Cancelled; Radio Raffle Announced
I would like to announce that we have chosen to cancel our 2021 Hamfest due to the COVID-19 pandemic and the uncertainty the future holds for large gatherings. In its place we are having a radio raffle! We are raffling off a Yaesu FT-891 HF/50MHz Tranceiver. Only 250 tickets being sold, the drawing will be held January 31, 2021 or once the last ticket is sold. Cost is $10 per ticket or 3 tickets for $25. Attached is the flyer, feel free to circulate! Thank you and 73's!
Brent Gribble N8BAG
Vice President Tusco Amateur Radio Club W8ZX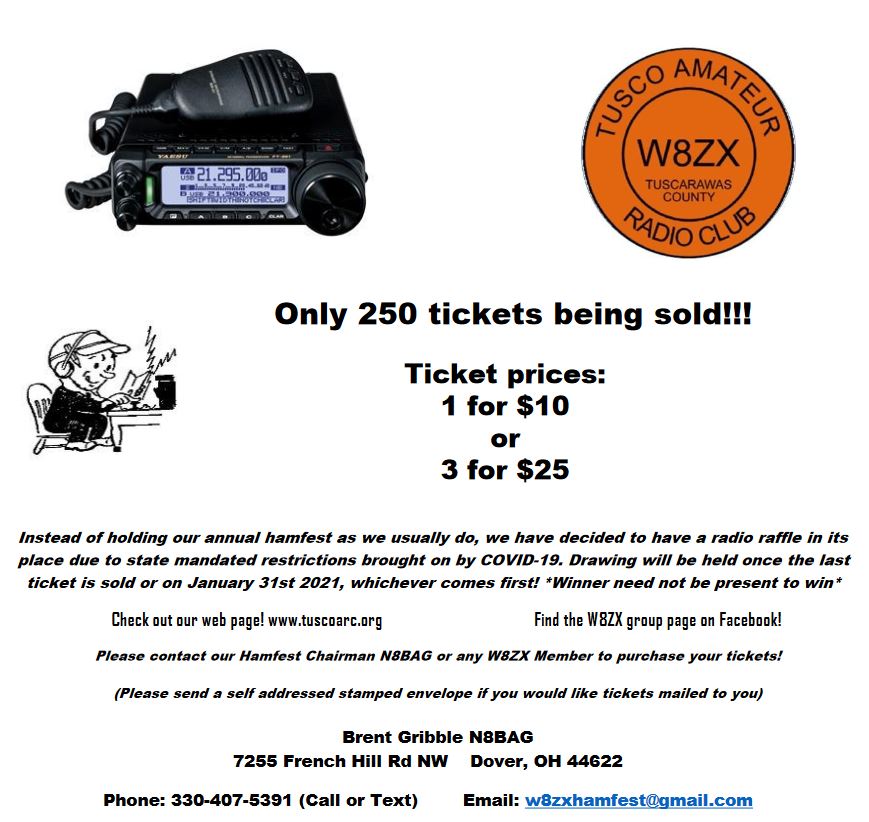 N8VV Another Achievement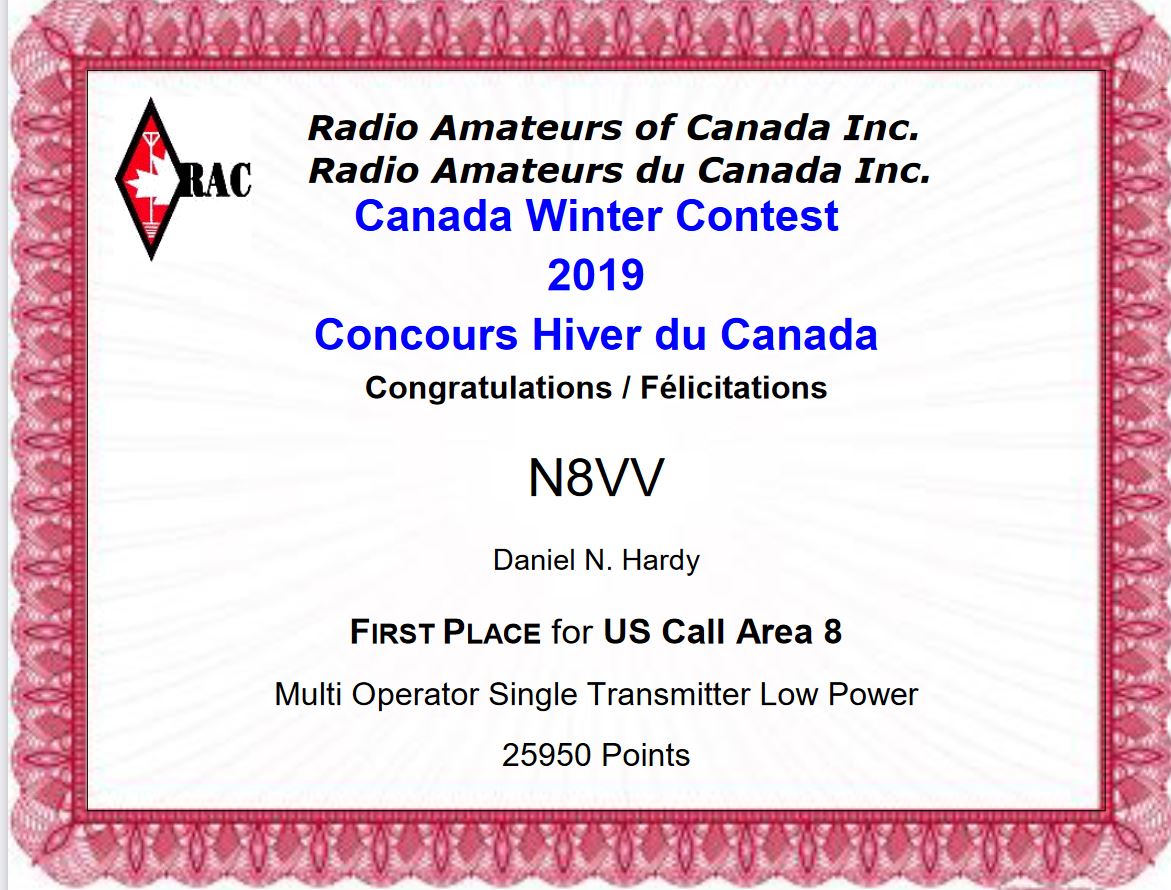 N8VV Takes 1st Place in Ohio - CW DX
Good Going Dan!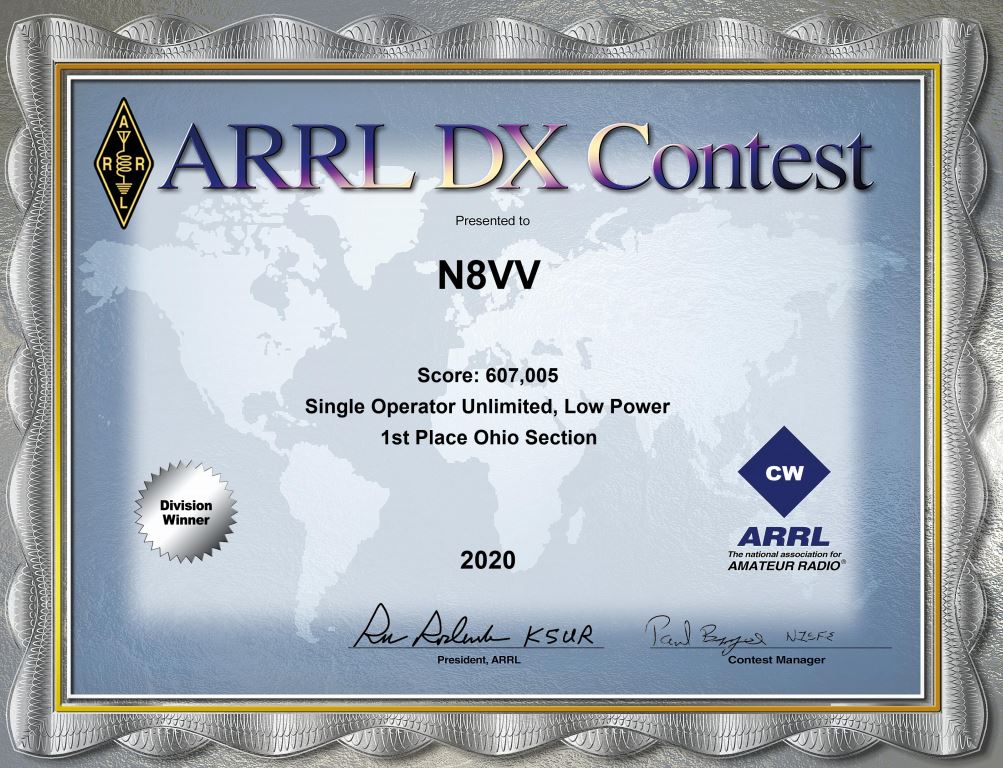 Does N8VV Really Operate Voice?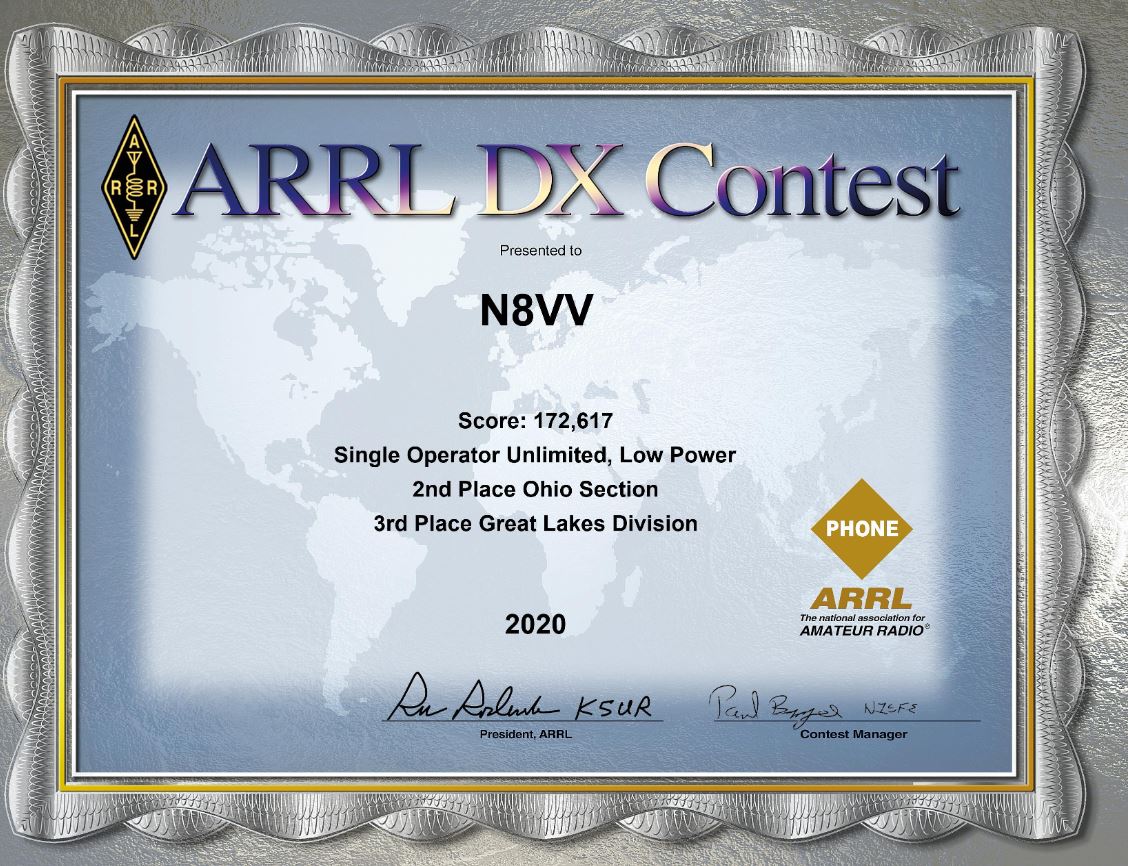 Ham's Social Distancing
Ft8 & JS8CALL Article
Thanks to Heinz KB8VIP for writing and submitting a short article describing two neat operating modes for making use of poor propagation. You can find this article on the Digital modes page.
New Club Patches and Mugrugs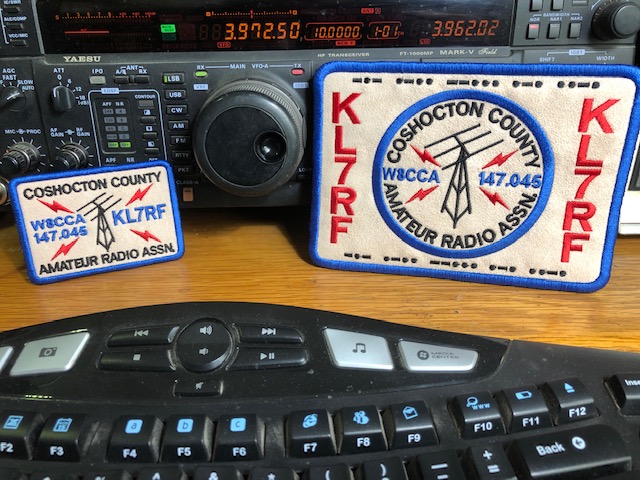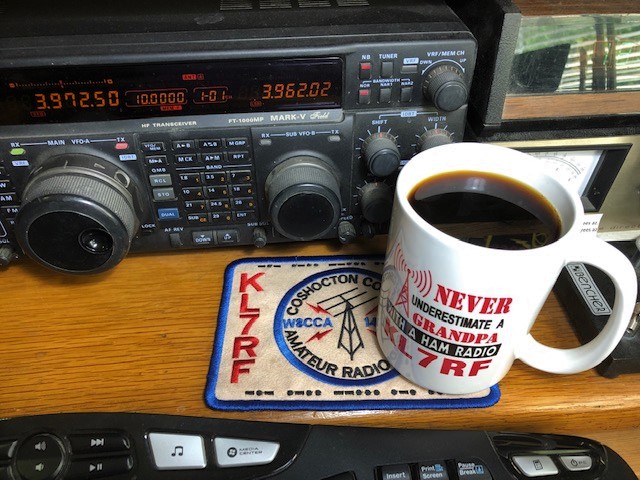 There are "personalized" club patches and "Mugrugs" available for members of CCARA. Check out this PAGE to see what is available.
Icom Radio Repair
Check out the Links page if you are in need of an Icom repair. This repair facility is recommended by club member experience.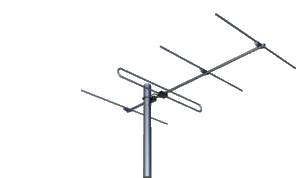 Solar/Terrestrial Weather and Propagation
Check out the website, Solarham.com for current propagation forcasts and solar activity as it relates to ham radio operations.
Meeting Minutes
Don't forget that the club meeting minutes are available on the Meetings page. Check them out before the next meeting to keep up with current information.
The 147.045MHz CCARA Club Repeater Antenna and Equipment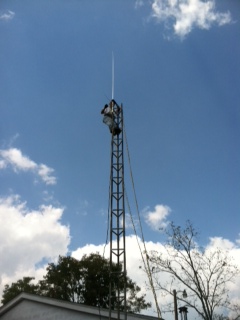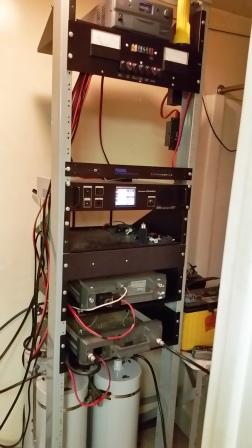 KL7RF photo KB8HEA photo
Ohio Single Sideband Net
The OSSBN is a great introduction to the ARRL's National Traffic System. It meets three times a day: 10:30AM, 4:15PM, and currently 6:00PM to handle traffic in, out, and througout the state of Ohio, and the rest of the country. Check them out, and listen in on 75 meters on 3.9725MHz. This is a very active net and represents some of the best of amateur radio operating, as well as continuing the fine tradiotion of providing emergency communications in existance since the inception of ham radio iteslf. This was the foundation of the formation of the Amateur Radio RELAY League. This is where the "Relay" came from in the name.
Check out the OSSBN website at: Ohio Single Sideband Net
Net on 440
The KB9JSC repeater will be linked to the 145.230MHz for the Monday ARES net at 9PM local, so you can check in to the net on either band. The frequency of the UHF repeater is 443.5375+MHz.
Right after the ARES net, the 440 link will be brought down, and there will be a new net run on the 440 repeater alone. The purpose of this net is for folks to set up and test their equipment on the 440 band and get used to operating there. If you have 440 capability, you are welcome to check in to the net. You don't have to be a member of any group to join in.