CCARA History 2021
Field Day at the Brown Farm
The club has resumed an actual field day even at the Brown farm, and we had excellent weather for it. We set up an amateur radio club display and had our usual 3A (voice, cw, digital) stations set up for operation. We had some good scores considering the poor radio propagation. We still had lots of fun, fellowship, and very good eats. Thanks to Will KC8PUW and his family, Wip KE8WIP for handling breakfast duty on Sunday, and all who brought covered dishes to augment what the club provided.
Thanks to all who came out to operate, feast, or just to catch up on how each of us have been fairing during the long period of forced separation. It should be mentioned that Dan N8VV, although at home, supported the group with his more than 300 CW contacts to add to the club totals.
Below are some pix of the beautiful set up and some of the activity at this year's CCARA Field Day taken by Steve AA8BN.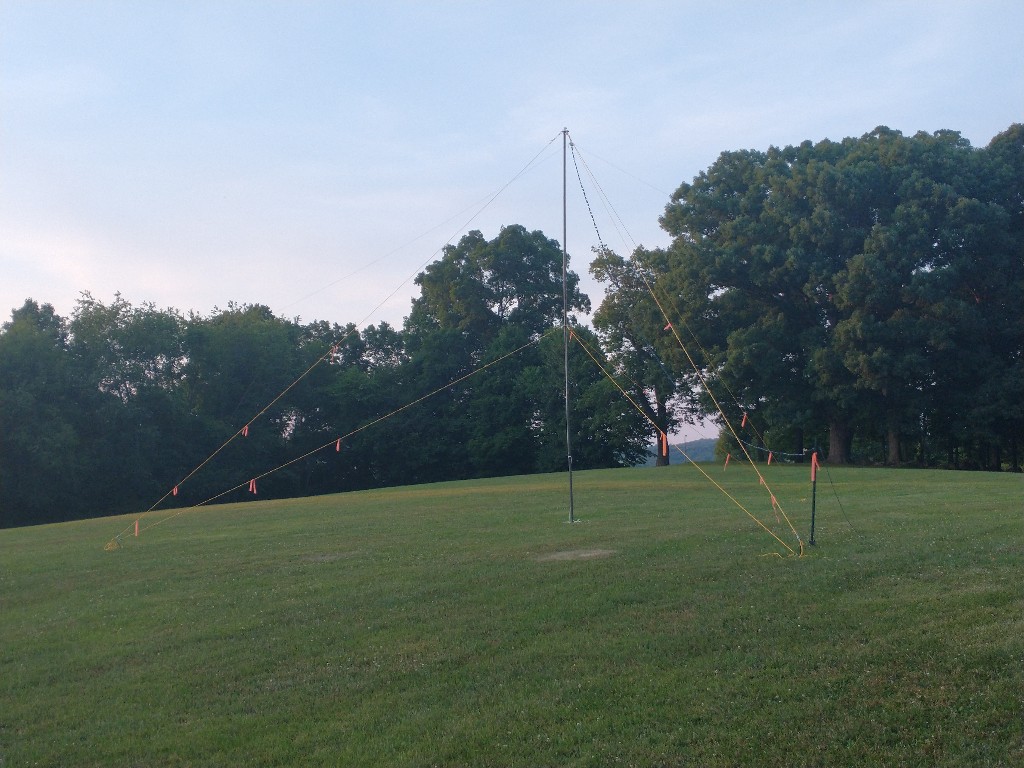 one of the G5RV antennas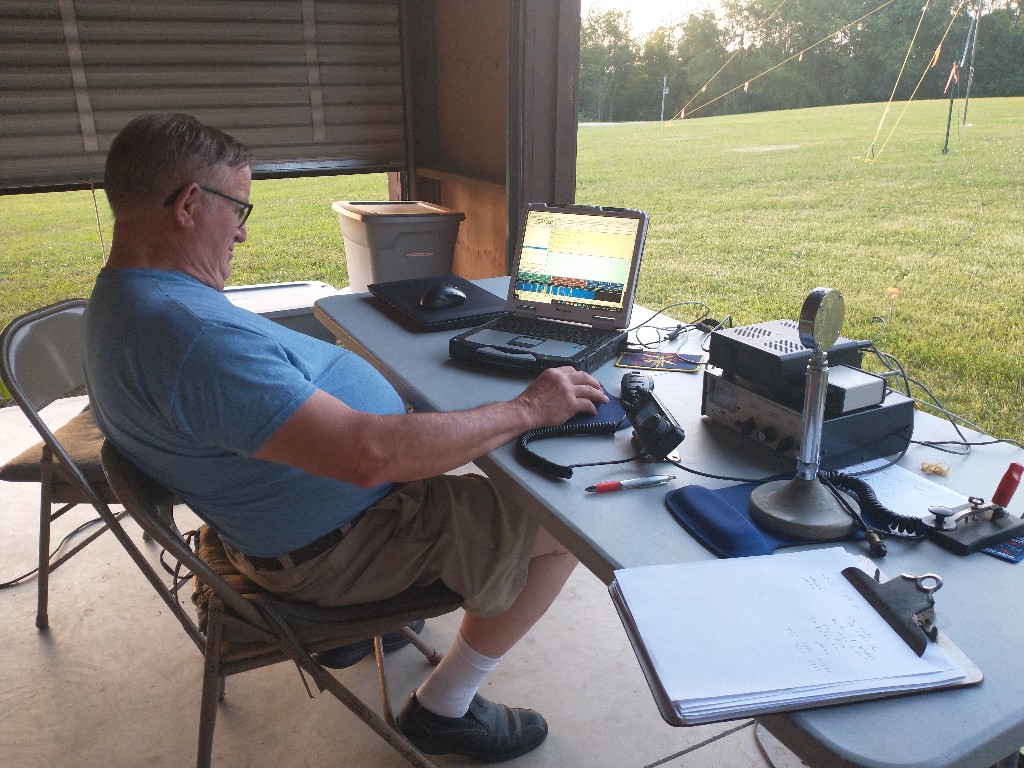 KE8WIP on the digital station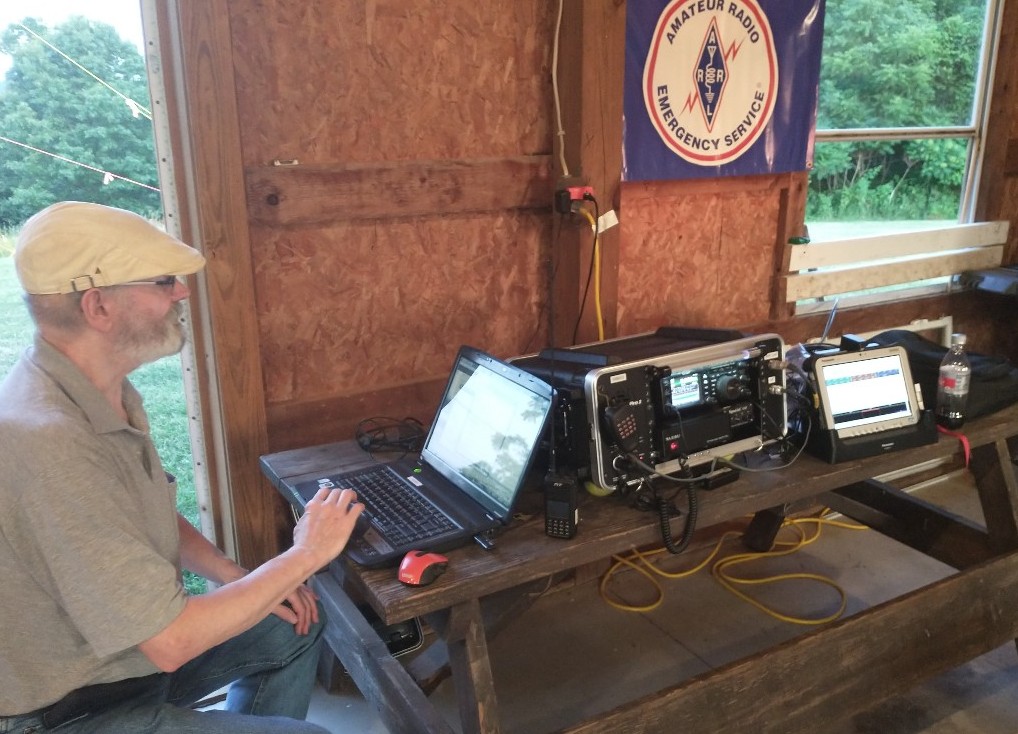 N8MXX at the VHF station with his portable station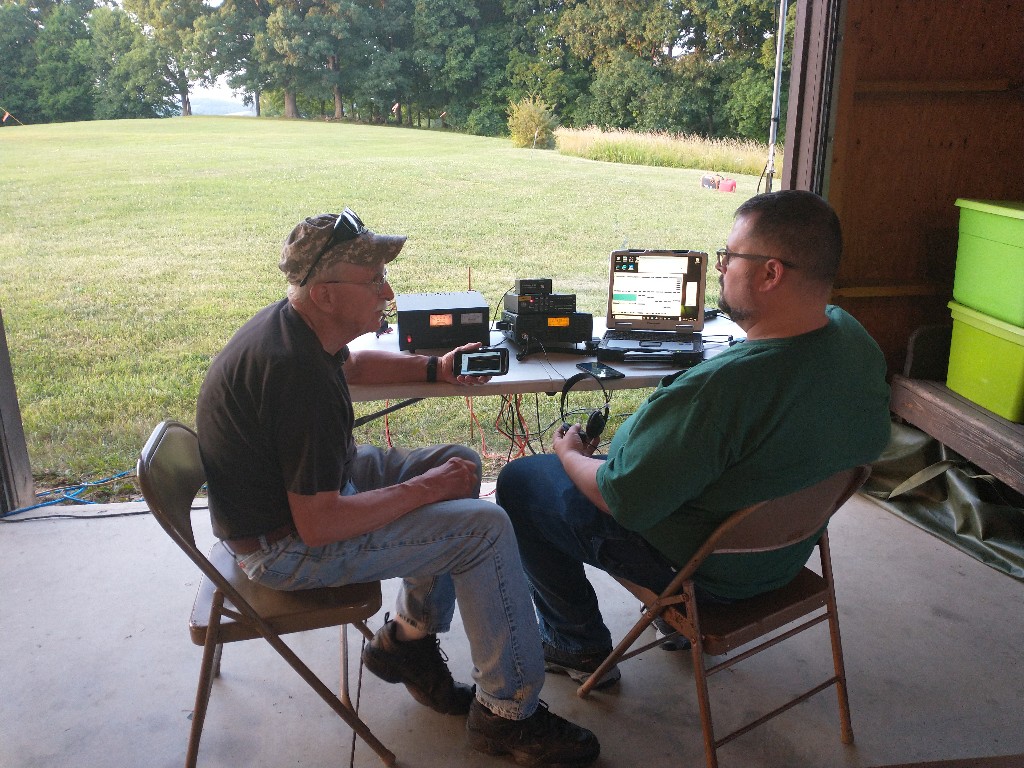 Mike NF8U and Chad AB8SV at the CW station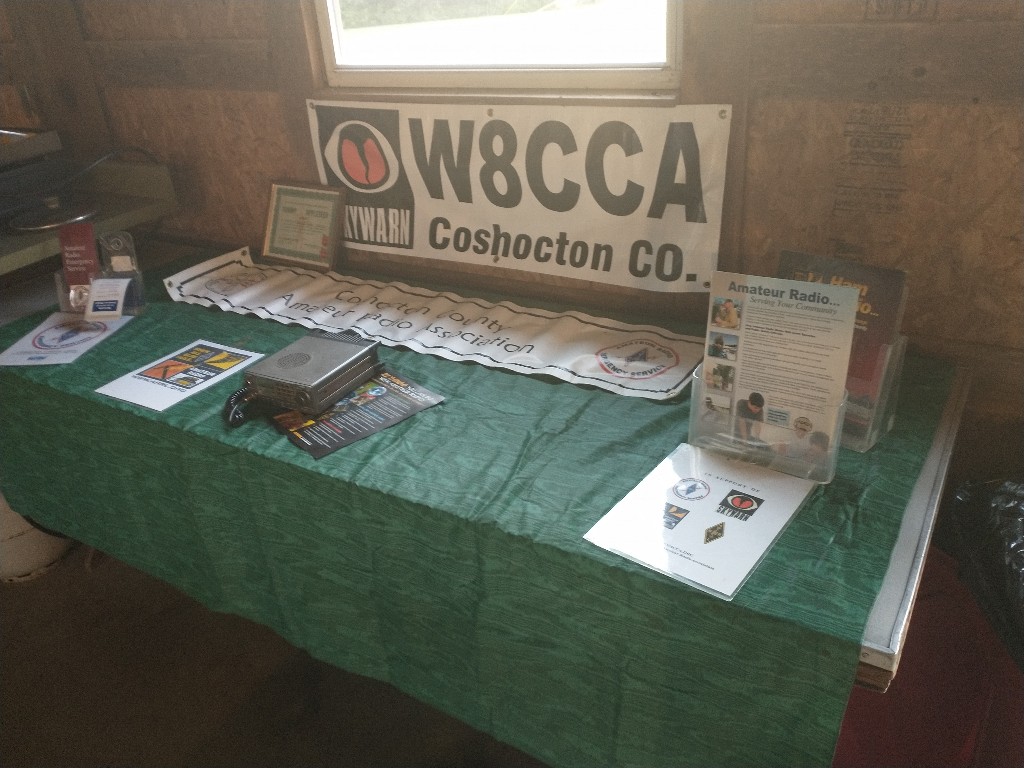 Ham radio info. and club signs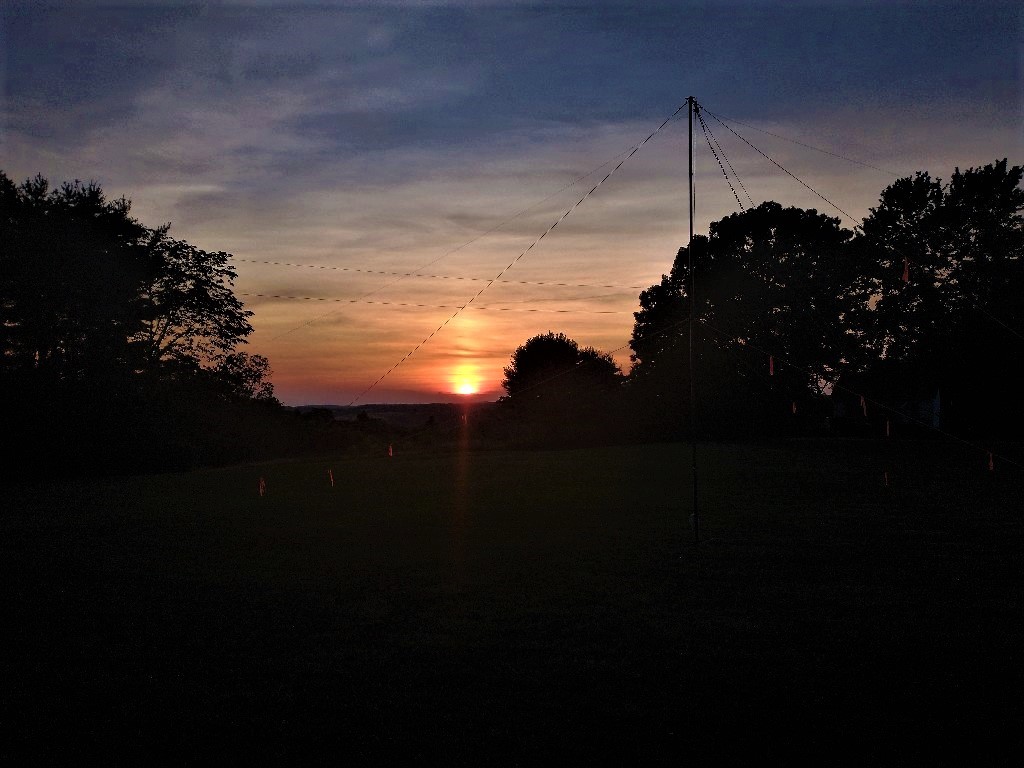 Beautiful sunset beyond antenna
Ham's Social Distancing